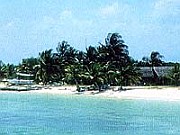 Address:
Palma Rubia. Cayo Levisa, Pinar del Río
Category: 3 Stars
Meals plan:
Bed, Breakfast, Lunch & Dinner (AP)
Check-In Time: 02:00 PM
Check-Out Time: 12:00 M
Phone:
(53-82) 75-6501
Fax:
(53-82) 75-6505
Overview
It is located in the northern archipelago of the Pinar del Rio province. This little key takes advantage of its privileged surroundings, a luxury for water sports lovers. It has a 3 km beachfront and 23 diving sites on the platform for underwater sightseeing with numerous coralline formations.
Room facilities
Air conditioning, Bathroom, Power 110V / 60Hz, Radio, Cable TV
Hotel facilities
Grill, Restaurant à la carte, Bar, Entertainment programme, Water sports, Boutique or Shopping
Note: The price DOES NOT include any charges for optional incidentals (such as minibar snacks or telephone calls). The lodging will assess this charges upon check-out.
Cuba hotels by destination
Requests
No request in your cart.
Save money booking two or more services at the same time!
Learn how »
Common Questions

Help for this page


Hotels questions
---
OR (On Request) It means that the rates are not available at this time. These will be send on request.
---
Traveler tools
Currency converter, Calculate distances, Airports information, Get deals by email, Weather & forecast.
---
Need help with booking?
For quick answers to your questions, send us an email.
---